Company Profile
Conduant Corporation designs and manufactures real-time, long-duration digital recording and playback systems.  In environments where large volumes of high-speed data are generated (e.g. radio astronomy, video imaging, radar, electronic surveillance), Conduant's StreamStor® products excel at error-free recording and playback.  Unlike general purpose data storage products, Conduant's products ensure reliable, guaranteed and sustained performance, unparalleled in the industry.  One key to Conduant's technology is an innovative way to record data directly from a third party source, using peer-to-peer capabilities of PCI Express to bypass the bottlenecks inherent in traditional recording systems.  StreamStor controllers feature a high speed FPGA to reliably move data from external IO interfaces to and from the storage media.
Founded in 1996 as Boulder Instruments, Conduant has become a leader in ultra-fast, long-duration digital recording and playback systems for scientific research, military, and instrumentation applications.  Conduant has a growing array of off-the-shelf solutions to meet challenging data recording needs.  Solutions include rack mount systems, PCI Express cabled systems or circuit board solutions (PCIe, PXIe) for installation into existing customer systems.  The company also offers custom design and engineering services which push the edge of the performance envelope for clients with special requirements such as extreme environment conditions (temperature, shock, vibration).
Conduant Corporation supplies recorders which support PCI Express peer-to-peer technology as well as providing direct interfaces for various data transfer protocols including Serial FPDP, SeriaLiteII, Aurora, 10 GigE, FPDP and LVDS.  Traditional RAID disk arrays and PXIe storage sub-systems are also available.  The LTX3 data recorder is expandable to 32TB (HDD / SSD) in a 1U chassis.  The LTXe RAID storage unit features the latest in disk array development.  The DM (Disk Module) series provides a wide variety of PXIe-compatible storage options including the latest DM-4M.2 single slot (4HP) module which provides up to 4TB of solid state capacity using the latest PCI Express connected M.2 NVME SSD technology.
---
Our Team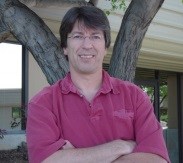 Kenneth R. Owens is co-founder and CEO of Conduant Corp. Prior to forming Conduant, Ken spent 20 years developing hardware and software architectures at data storage companies including StorageTek and Maxtor. Ken holds two U.S. patents that apply to the design of disk storage systems. He studied mechanical engineering at the University of Colorado, and in his free time Ken plays soccer and enjoys sailing, skiing and mountain biking.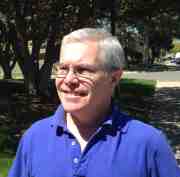 Philip E. Brunelle is co-founder and CTO of Conduant Corp. He has 30 years of experience in data storage engineering, including product development for StorageTek, MiniScribe/Maxtor, and Harris Corp.  Phil holds three U.S. patents relating to improving the performance of disk drives and systems.  He earned his BSEE at Rochester Institute of Technology.  An amateur pilot, Phil loves to travel, especially to places where he can scuba dive.