Custom Engineering Services
Your data recording should fit your needs. Design a system that works for you.
By leveraging our proven StreamStor® technology, Conduant provides custom engineering and development services to meet even the most stringent of demands.

Our flagship recording systems, such as the StreamStor® Cobra High Speed Recorder, are designed to be modular, flexible and expandable. However, many of our customers require systems to be used for a very particular function, in extreme environments, or in spaces that ordinary recording systems wouldn't fit. That's where our custom engineering services come in—we can design a system that will fit your needs exactly.
Conduant's development process reduces risk, accelerates delivery to market, and has earned us high marks in customer satisfaction. Our goal is to produce the exact product that your project requires—and our commitment lasts well after the development process has concluded.
What is the Development Process Like?
The development process depends entirely on your product needs. We can complete projects as simple as making a slight modification to an off-the-shelf system, and as complex as a custom enclosure with custom inputs, temperature requirements, software, and much more. Our engineers will work with you directly every step of the process to ensure you get the exact product that you require.
What Can be Customized as Part of My Project?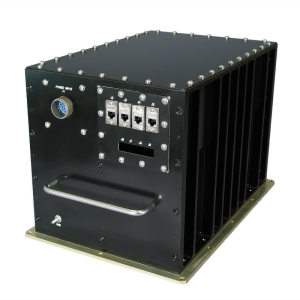 Conduant will gladly customize an off-the-shelf system for your needs, or if desired, design a completely custom enclosure. Custom enclosures can be designed to accommodate any number of requirements, including to minimize size, increase ruggedness (or completely ruggedize), eliminate EMI, or to function optimally in extreme temperatures.
Depending on your requirements, Conduant can implement a wide array of both off-the-shelf and proprietary recording solutions. You will also have the ability to customize storage formats and drive capacity. Examples of available storage formats include NVMe M.2, 2.5" SSD, HDD, and potentially hot-swappable/removable formats such as U.2.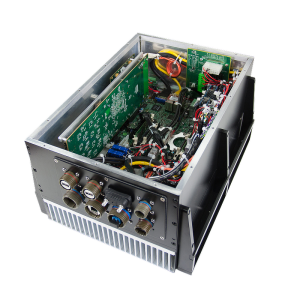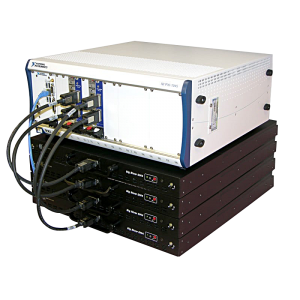 Digital interfaces to match available input/output interfaces on existing equipment can be developed to your preference, leveraging the architecture of StreamStor® for fast delivery and significantly reduced development costs.
The programmable logic, embedded firmware, and deep buffering hardware included in the StreamStor® platform provide a flexible base upon which to develop new features and unique data-flows.
What Kind of Support is Offered?
Customer support is provided through a comprehensive web portal at conduant.com/support. Our portal includes private logins and trouble ticket management along with technical downloads, knowledge base, and other support tools for your convenience. For software support, a software development kit (SDK) is available.
Conduant hardware products are backed by a limited one-year warranty. All software includes a 90-day warranty. Maintenance and priority support are available on a yearly subscription basis. Customers may purchase an extended hardware warranty if desired.
Thank you for your interest! Please fill out the contact form below and we will be in touch with you shortly.